Cultural Awareness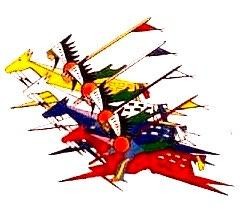 CB McMurdo is very supportive in educating students on cultural awareness.  Students have the opportunity to learn Cree, beading, sewing, dream catchers, lanyards & many more cultural practices. Smudging is a daily practice for students that choose to smudge. There is a drum group being taught by Mr. Kenneth Roan,  who have named themselves "Cree Birds", every month they drum the students into the gym.  In the spring they will be going to varies events in our school district. 
All students participate in the 7 Grandfather Teachings, each month students learn what each of these teachings look like and ideas of how to practice them in their daily lives,  Respect/Buffalo, Courage/Bear, Honesty/Sabe, Love/Eage, Humility/Wolf, Wisdom/Breaver. & Truth/Wisdom. This past month has been Honesty/Sabe, in the foyer by the office is a display Board with feet, each staff member is given numerous tickets which they give to students practicing this teaching.  They are all then put into a container and a draw for 2 swim passes is made at each assembly. These teachings are very good for Character Building.
Through the medicine wheel teachings students are taught how to live a balanced life and what that looks like. Heart, Body, Mind & Soul need to be balanced daily.
Throughout the year we are blessed with various visits from local Elders.
I'm looking for volunteers to assist me with sewing aprons for jingles and shawls with fringes or ribbons for fancy dance.  Also, if there is anyone interested in teaching the students how to dance varies dances would be wonderful. The students will be practicing their hoop dance as well.
Ehkameyikmot never give up! Every day is a New Day, New Life, New Experiences!
If your interested in volunteering with the cultural program please call the school 780-352-3655 or myself text at 780-361-8272
Hai Hai
Maskwacis Wahkotowin Liaison
Mrs. Gloria Rogers/Buffalo