Parent Council Board Meeting Minutes
You will find in this article a link to our Parent Council Minutes.  We encourage all parents/guardians to join and participate on our Parent Council.  New people mean fresh ideas and new life to our School.  Even if you can only attend every other monthly meeting or a few times a year your input is very much appreciated in making decisions pertaining to our students.
 CB McMurdo Fundraising Parent Council Meeting August 2016
CB McMurdo School Council Minutes August 16th 2016
Supply Lists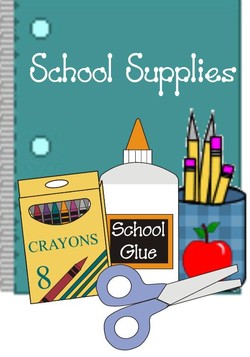 All supply lists are found on our website by going to the supply list page.  Please download them in order to ensure that your student is prepared for the new school year.
Supply List Grades 3 & 4 2016 2017
Supply List Grade 5 & 6 2016 2017  (Grade 6 - Cline)
Supply List Jr High 2016 2017  (Grades 6/7 Penman and Grades 8/9 Guren)
June 2016 Newsletter
 Newsletters are no longer printed.  They are available here, on our website.  You can print the Newsletter or just view it you can do so using this link.  
June 2016 Newsletter & Calendar for the Month
Parent Council Minutes
CB McMurdo Educational Boosters (CBEB) Fundraising Society Minutes
2016 2017 Calendars
Here are the calendars for the 2016 2017 School Year.2016-2017 Year Round Schooling Calendar
The ECS Dates are included in this Calendar for 2015 2016 Kindergarten Parents
2016 -2017 Year Round ECS Calendar
School is Out!
Our last day classes was held on June 28th.  We look forward to seeing them back in 2016-2017.  Our first day back is August 10th.
Division News